Off the back of the Guardian Voice Lab project, as well as doing some development work on a forthcoming series due in the autumn, I had the opportunity to produce Politics Weekly for the month of May.
Here are a couple of highlight episodes for me, from the four-week stint:
This episode was recorded as the  Gavin Williamson drama was onfolding, so the script shifted considerably between being written on the Wednesday, and the recording on the Thursday.
And this episode was hosted by Jonathan Freedland, and he displayed a masterful ability to host and steer the debate.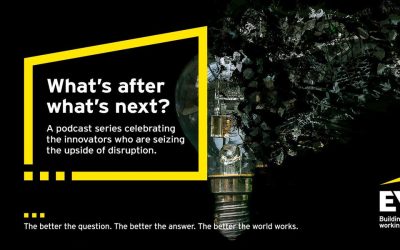 Back in August I started working with the gang over at Atomized Studios (part of Freuds PR). They'd begun producing a podcast series for EY entitled The Better Question, which looks to 'answer the better questions that will help CEOs and other senior executives lead...
read more