At the end of the month I'll be speaking at the Music And Communities Conference 4 in Bucharest, for Black Rhino alongside Orpheu de Jong, from Amsterdam's Red Light Radio. It will be my first time in Romania, so very much looking forward to it!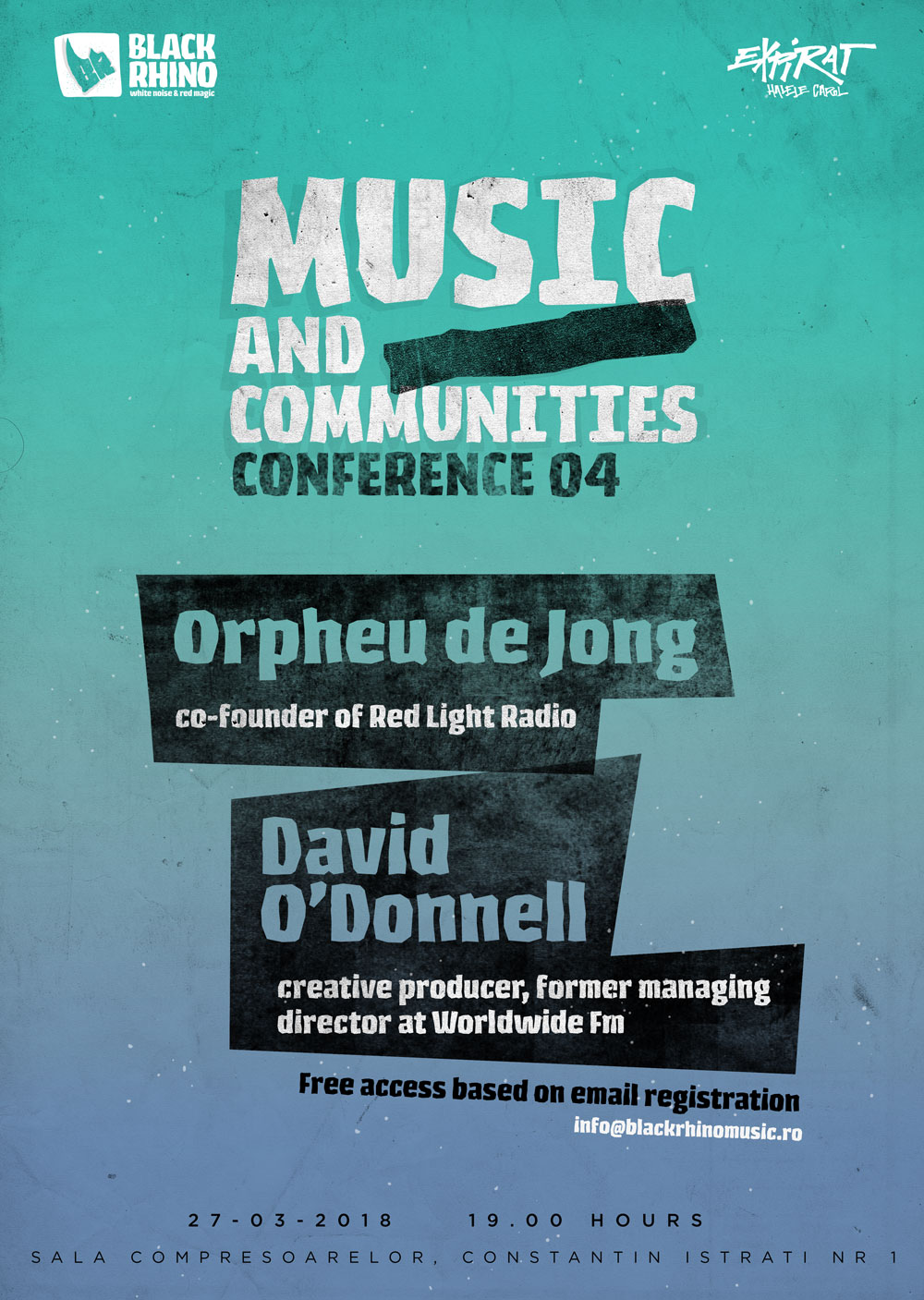 Our fourth conference is bringing under the spotlight the world of online radio stations. We will discuss with our guest speakers the beginnings of online radios, how a station is managed, the projects such a platform can develop and the value they add to the music communities around them. 

♬ ♬ Orpheu de Jong:
The man born Orpheu de Jong is a Red Light Radio co-founder celebrated for the breadth and depth of his taste and the passion with which he plays. Closely linked with the acclaimed Dekmantel crew for who he is in house designer, Orpheu is a big but back stage player on his native scene, and is now rightfully making a mark on the wider world.

Based in Amsterdam but very much with one foot in the cosmos, Orpheu The Wizard has been surprising and delighting people with his unconventional sets for years and years…

The Dutchman has done so with little fanfare before now, because his skills have simply spread through the mouths of those astounded by what they have heard when they see him play. It's hard describe what goes down in one of his sets, the distinguished selector is not afraid of taking left turns, serving up curveballs and doing the unexpected.

Taking real pride and joy in unearthing and sharing his usually musical treats, Orpheu The Wizard is musically curious and invites his audiences to be so too. As versatile as he is eclectic, you are as likely to be floating in outer space one moment as you are rooted to a beat the next.

♬ ♬ David O'Donnell:
David O'Donnell is a creative producer and director with a vast experience in radio stations. He produced Gilles Peterson shows on BBC Radio 1 Xtra, BBC Radio6 Music and BBC Radio1; he also produced shows for Red Bull Studios Radio.
Until last year David was Managing Director of Worldwide FM radio, planning and implementation of the design, strategy, staffing and launch of the station, from brand identity and web/app development, through to on-air scheduling and talent acquisition.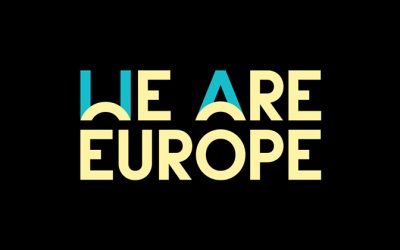 I'm very excited to have been asked to be part of the We Are Europe activities for 2020 alongside a number of people whose work I really admire. We Are Europe, the European cooperation project that was launched in 2015  is embarking a new 3-year cycle (2019-2021)...