As previously discussed in an early blog post, in late October I began a 6 month contract at The Guardian's Voice Lab, fulfilling the role of editorial lead/audio producer within a 4-person software-focused team (alongside a product lead, a programmer and an UX designer).
Being the final member of the team to arrive, from the day I began we had 8 weeks to devise, create, test and deliver our first product! I'm delighted that right on cue, on December 22nd, 'Year In Review', a gamified podcast discovery action for Google Home and Google Assistant launched! 
Play Year In Review by saying to Google Home or Assistant, "Hey Google, talk to Year In Review".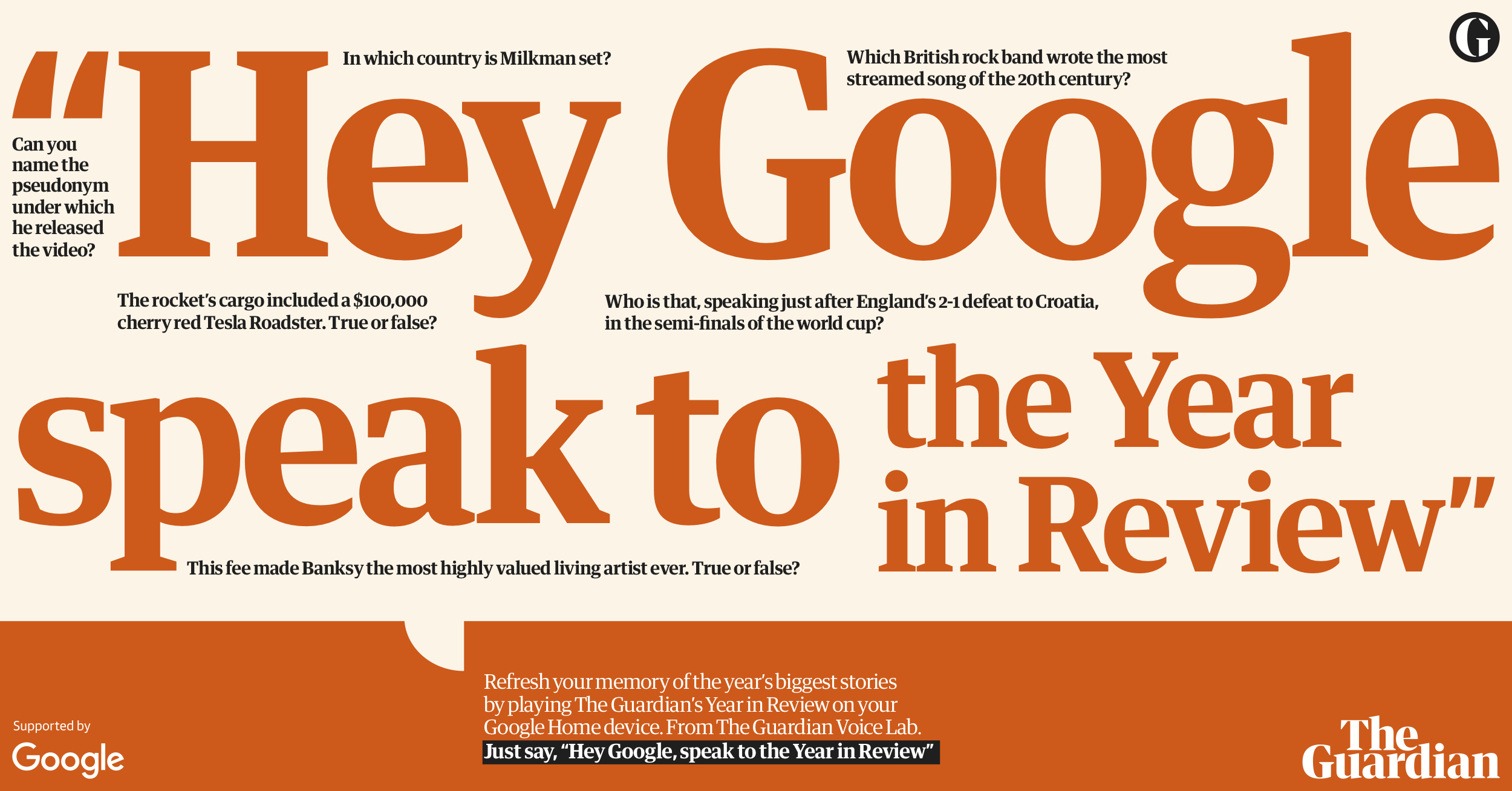 Check out Jeremy Pennycook's blog post which goes into more detail around the hypothesis behind the project and what we intend to learn from it.
For me personally, being new to voice, it was a rewarding project to work on as I learned a huge amount in a short time, and it didn't all end in tears! The scale of the project was ambitious and challenging, involving a considerable level of organisational complexity due to the fact we recorded 8 hours of scripts and created over 90 minutes of final audio across 140+ audio files. Considering the production phase began in earnest during the final 3 weeks, I'm delighted we managed to hit the deadline.
Here's a gif of the final deliverables in my Ableton sequence. The locator/marker function has never been more important! Although not designed for this kind of work, Ableton was a delight to use throughout.
I've learned a great deal about how writing and producing content for voice differs from radio and podcast production, and  I look forward to applying the lessons learned from the discoveries we made on Year In Review, to our next Voice Lab projects. 
Beyond the audio production work, it's also been fascinating working within a software-focused team where each member brings their own unique set of skills and perspectives. I've also really enjoyed the rigor and transparency that comes with the agile design sprints and methodology. Plus, being in the building at The Guardian and getting to understand a little about how the organisation works has been fascinating. As a long time reader of the paper, it's been a thrill to witness some of the action from the inside! 
If you want to learn more about producing content for voice, check out the weekly Voice Lab blog.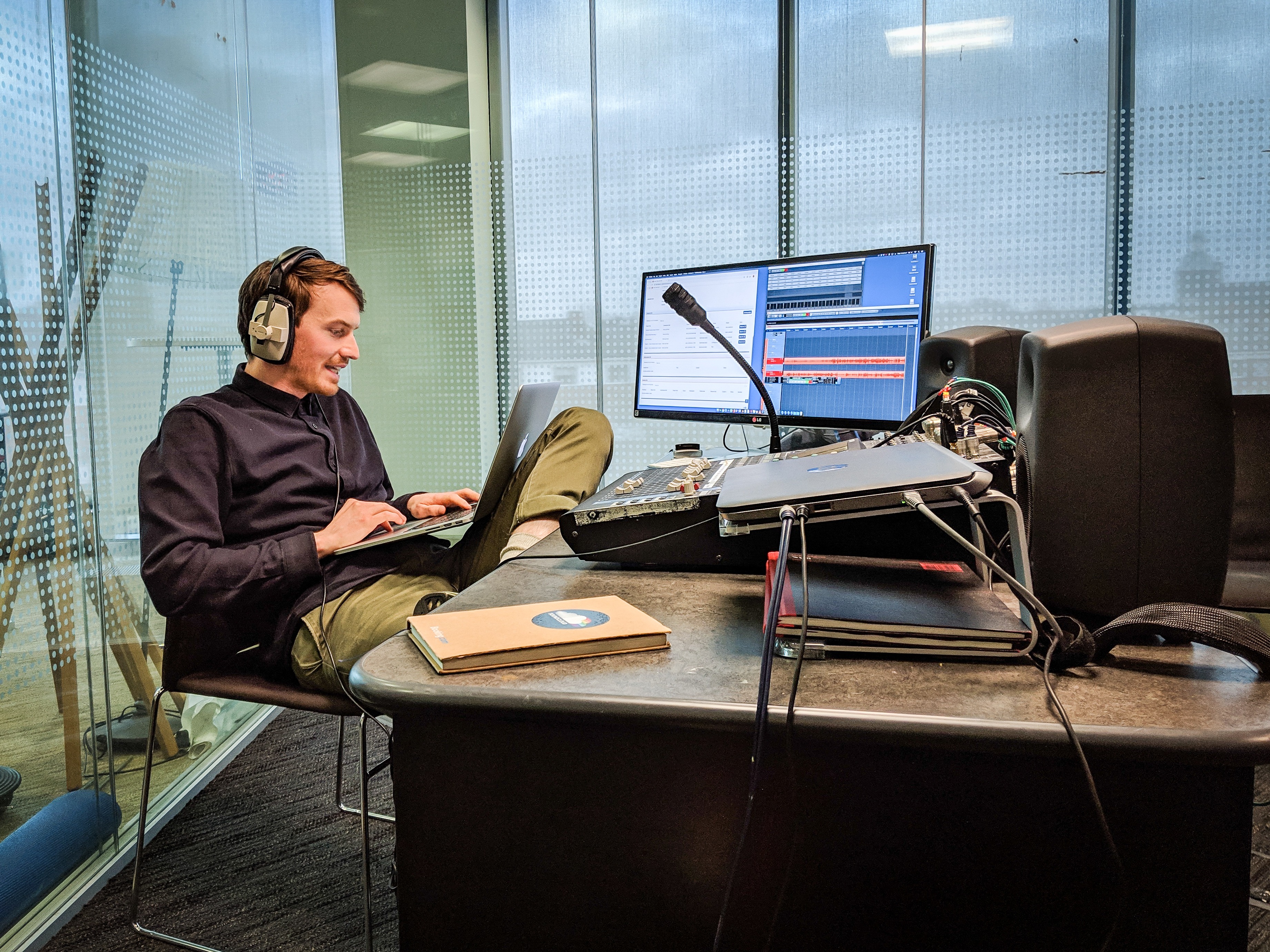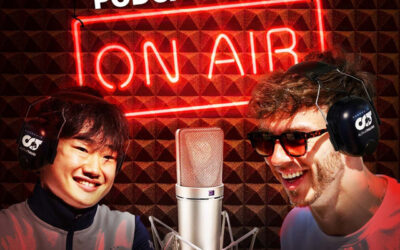 In August we were approached by Red Bull to consult on a recently launch podcast for the Scuderia Alpha Tauri Formula 1 team, formerly Toro Rosso. With a considerable audience under 25, through liaising with Alpha Tauri admin and host Josh Kruse, we distilled the...