At the end of October I was offered a role working on a new initiative from The Guardian developing audio content for Google's Home smart speaker and Google Assistant.
Guardian News & Media is pleased to announce the launch of Guardian Voice Lab – an in-house team dedicated to experimenting with storytelling and delivering journalism through smart speakers and interactive audio.

A small multidisciplinary team will work closely with the wider Guardian newsroom and product teams to create and test innovative ways to deliver ground-breaking audio journalism from The Guardian, using the Google Assistant platform.

Guardian Voice Lab will explore ways to deliver quality journalism through engaging and unique audio experiences on a smart speaker device. The project is scheduled to run for six months with funding from Google.

Building on previous innovation initiatives – including Guardian VR (supported by Google) and the Mobile Innovation Lab (supported by the Knight Foundation) – the project will strengthen internal capabilities and understanding of best journalistic practices on new and developing technologies.  The team will document their progress and learnings with readers and the wider media industry through a blog.
HERE'S the full press release.
Our first product delivery is due before Christmas so it's going to be a busy 6 weeks!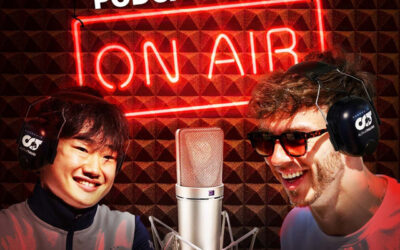 In August we were approached by Red Bull to consult on a recently launch podcast for the Scuderia Alpha Tauri Formula 1 team, formerly Toro Rosso. With a considerable audience under 25, through liaising with Alpha Tauri admin and host Josh Kruse, we distilled the...