I first met Nelly back in 2016 whilst Worldwide FM was broadcasting from LA, for WeTransfer's 'How We Do LA' event. The day I was due to fly home to London, I spent a fun couple hours wandering around The Museum of Contemporary Art with her and WT Creative Director Laszlito Kovacs. So, when I began with Strrr TV a year later, Nelly's was one of the first names that popped into my mind as potential future hosts, so it's a delight to have got her involved in the Strrr project. I learned a great deal from her episode which has led me to explore a load of her selections, so I'd recommend you give it a watch here.
Dr Nelly Ben Hayoun is a formidable creative force in the world of experiential design. Using interdisciplinary approaches, Nelly Ben Hayoun Studios create wildly diverse events and experiences, collaborating with organisations such as NASA, The European Space Agency and The SETI Institute. Nelly is the author and director of two feature length movies, and fulfils a plethora of roles working with and consulting for organisations such as the UN, XL Recordings, Lego and Mattel. Most recently, Nelly has teamed up with the Sandberg Instituut and WeTransfer to launch the University of the Underground, a free postgraduate university supporting unconventional research practices. In her episode of Strrr TV, Nelly picks videos featuring her most inspirational directors, artists, dance moves, and more.
Nelly is currently running The University of the Underground,  which is a a fascinatingly ambitious project. Check it out.
Next episode I produced for Strrr TV is Lewisham's finest, Novelist.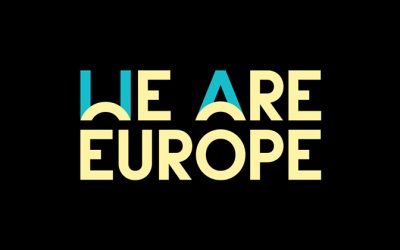 I'm very excited to have been asked to be part of the We Are Europe activities for 2020 alongside a number of people whose work I really admire. We Are Europe, the European cooperation project that was launched in 2015  is embarking a new 3-year cycle (2019-2021)...