In October I began working with the team at BBC Voice & AI, helping them with their forthcoming beeb voice assistant. It's been fascinating contributing to this process of shaping the assistant's persona, as the team develop their remarkably ambitious project.
The voice assistant was announced at the end of August, and is being developed by the team responsible for existing BBC voice experiences including CBeebies bedtime stories and interactive games.

From a technical perspective, the voice assistant will be based on a new technology called Songbird. This uses synthetic speech generation to "transform the BBC's existing text-based journalism into audio" and "listen to questions, and find an answer from the BBC's immense vault of pre-existing journalism".

In addition, Beeb is being developed with the BBC's radio archives in mind, and that it will be able to present people with relevant audio clips.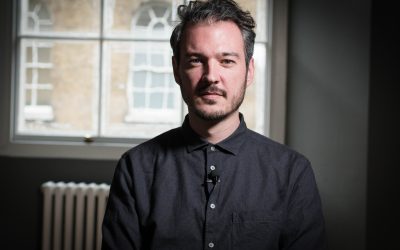 In his Strrr episode, Matthew explores the role that algorithms play in everyday life and culture. From their beginnings in the simple animations of the 1970s and 80s, through to the cutting edge neural networks and artificial intelligence of today, Matthew reveals the various ways in which algorithms are playing an increasing central role in our lives.
read more