I'm currently helping the team who make the daily flagship podcast, The Intelligence with podcast production.
It's fascinating to see how the team work together with their journalists from around the globe, to make a 20+ minute podcast with 3 different stories per episode, every single day.
It seems the organisation has a culture where the journalism and multimedia propositions integrate really effectively. It's great to see, as from my experience news print journalists do not always see audio as a valuable proposition. Despite this, I've found all journalists at The Econonmist to be very willing to contribute to The Intelligence.
More broadly, it has been a pleasure to see how the organisation debates and argues positions that the magazine will publish. As articles include no bylines, instead of an author being responsible their view in an article, instead the organisation must come to agree collectively on what a piece will say.
Monday's company-wide editorial meetings make for a fascinating spectacle!
Anyway, here are a few features I have produced whilst at The Economist:
Second half of the internet feature: https://play.acast.com/s/theintelligencepodcast/fe648259-8964-46b3-829a-55d32df54c0b
Democrats in 2020 feature: https://play.acast.com/s/theintelligencepodcast/c792f388-ccf0-4b86-bc4e-8e0c49593633
Oman feature:  https://play.acast.com/s/theintelligencepodcast/43503f5d-084e-4060-81f9-e34bbc3e916a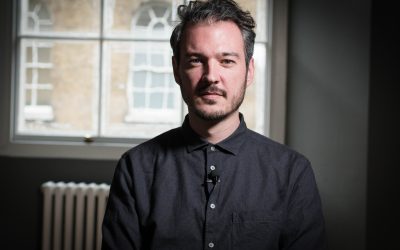 In his Strrr episode, Matthew explores the role that algorithms play in everyday life and culture. From their beginnings in the simple animations of the 1970s and 80s, through to the cutting edge neural networks and artificial intelligence of today, Matthew reveals the various ways in which algorithms are playing an increasing central role in our lives.