We launched our second project at The Guardian Voice Lab this week!
It's a flash briefing that combined human and synthetic voice, which was a lot of fun work on. Working with SSML was a new experience for me, and although working in code was daunting initially, it's incredibly satisfying to work on something that programmatically builds itself every day.
Give it a try.
Hey Google, speak to Guardian Briefing.
For more information on the project, check Jeremy's blog announcement.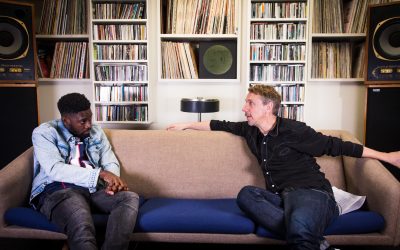 In November, for the 40th anniversary of NASA's Golden Record project, I produced the music section for WeTransfer's A Message From Earth. 
The brief was wonderfully broad; programming, producing and delivering a music section which attempts to reflect the diversity of music on planet earth, and explore the experience of musicians today.