I'm currently producing the Technology Intelligence podcast series for The Telegraph. I'm making 6 episodes, with delivery deadlines every fortnight. For each episode we focus on a different sector which is being disrupted by technology, and speak with 3 entrepreneurs and an academic. By the end of the episode, the aim is for the audience to get an idea of how we got to where we are today, what innovations are steering today's industry, and where all this might lead in the future.
For episode 2 we looked at how the auto industry is being disrupted.
It's been fascinating to learn more about how this 100 year old industry is adjusting (or not) to change, whether that's reticence to move away from the internal combustion engine (and towards renewal energy sources such as batteries and super-capacitors) or the established companies' willingness to embrace alternative models of ownership. As in recent years we've become more accustomed to renting/subscribing to services and thus less willing to make upfront investments, many start ups are looking to develop the Netfix or Spotify model, but for your transportation needs. This could be seen as threatening the fundamental assumption of the auto industry; that cars need to be bought, and built-in obsolescence etc allows the industry to keep on selling and selling!
And of course, we also look at one of the most fundamental disrupters impacting the industry right now, the arrive of driverless cars/autonomous vehicles.
Thanks very much to all our contributors:
Jim Heathcote – Superdielectrics (supercapacitors)
Hugo Spowers – Riversimple (Hydrogen)
Felix Leuschner – Drover (Mobility As a Service)
Paul Newman – Oxbotica (Autonomous Vehicles)
Glenn Lyons – Mott MacDonald Professor of Future Mobility
Beate Kubitz – TravelSpirit Foundation Director of Policy and Communications
Episode 3 looks at the future of work.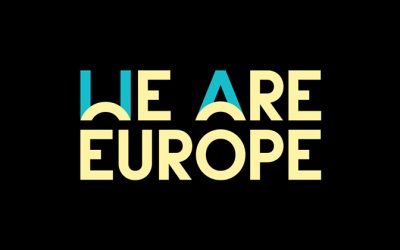 I'm very excited to have been asked to be part of the We Are Europe activities for 2020 alongside a number of people whose work I really admire. We Are Europe, the European cooperation project that was launched in 2015  is embarking a new 3-year cycle (2019-2021)...