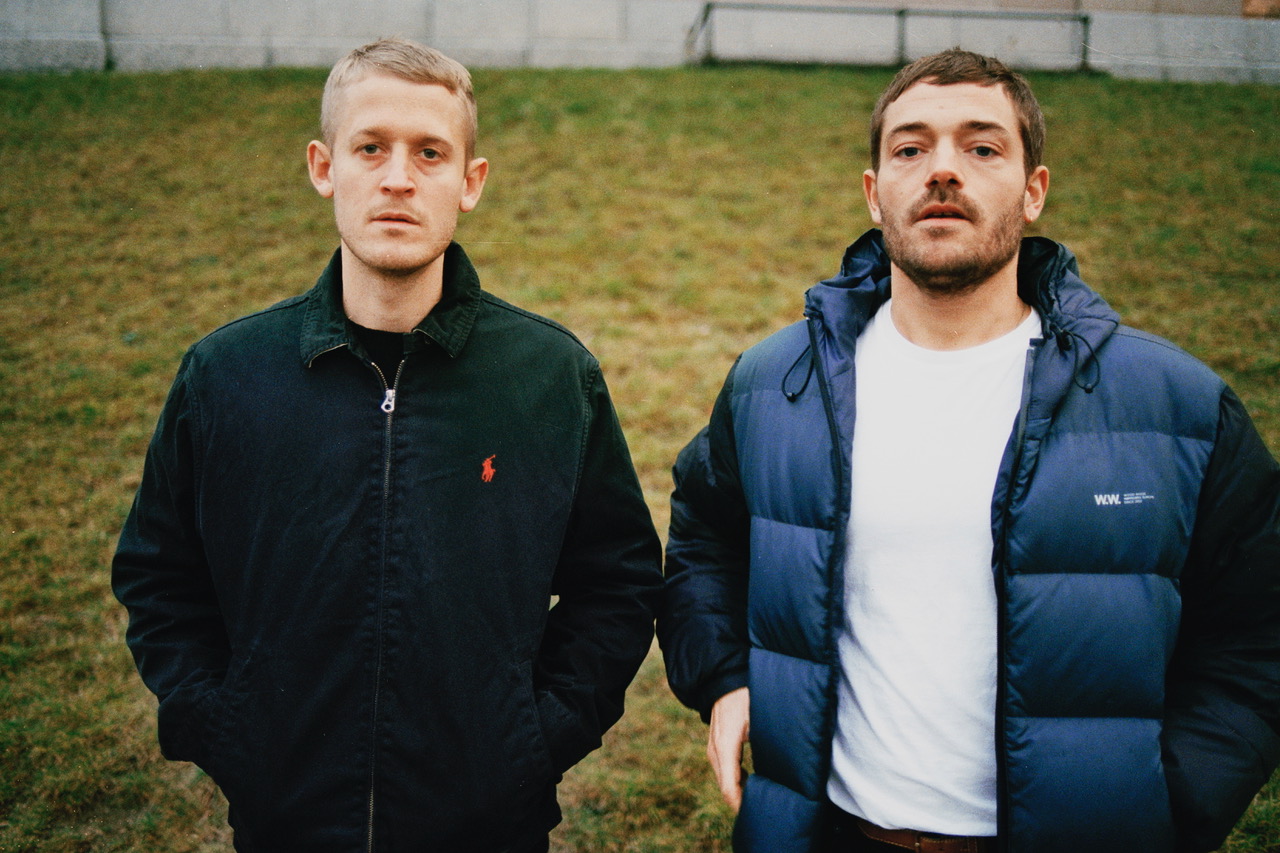 Episode 2 – Kenton Slash Demon
In June, I had the opportunity to speak with Silas Moldenhawer, better known as one half of Danish electronic production duo, Kenton Slash Demon. Having first discovered them back in 2010 through their Tartelet Records releases, and later, as part of When Saints Go Machine, these Copenhagen producers were at the top of my wish list for the Sound Motives project right from the beginning.
In episode 2, Silas discusses how the group came about, their early musical influences, and the artists that used sampling in ways that have inspired their work… whilst also touching on the Copenhagen scene,  the pressures of expectation, and how he feels about having his work remixed.
Along the way, there are some fascinating 'Sound Sources' including Steve Reich, Axel Boman, the Dubsided label, and art collective Dark Matters, so to find out more just scroll down.  Enjoy!
Lo-fi podcast available for download HERE.
You can check Kenton Slash Demon's Sound Sources individually below, or in more detail on the 'Sound Sources' tab at the top of the page.
Tracklist
Kenton Slash Demon – Daemon (Tartelet)
Kenton Slash Demon – Khattabi (Tartelet)
Worthy – Crack-El (Justin Martin's Stoopit Crunk-Ill Hyphy Mix) (Leftroom)
Ricardo Villalobos – Enfants (Sei Es Drum)
Glenn Astro – Computer Killer (Tartelet)
Wayne Snow – Rosie (Tartelet)
Kenton Slash Demon – Sun (Tartelet)
Kenton Slash Demon – Daemon (Axel Boman Epic Remix) (Tartelet)
Kenton Slash Demon – Daemon (Axel Boman Dub Remix) (Dixon Edit) (Kenton Slash Demon Live Version) (Un-released)
Kenton Slash Demon – Skydancer Part 1 (Future Classic/Waa Industry)
Kenton Slash Demon – Skydancer Part 2 (Future Classic/Waa Industry)
Daft Punk – Da Funk (Original Version) (Soma)
J Dilla – Workinonit (Stonesthrow)
Madlib – Land of the Drum (Madlib Invazion)
Steve Reich – Come Out
Steve Reich – Music For 18 Musicians: 1. Pulses (ECM)
The Field – They Won't See Me (Kompakt)
Kenton Slash Demon – Ore (Free Download)
Aphex Twin – Window Licker (Warp)
When Saints Go Machine – System of Unlimited Love (!K7)
When Saints Go Machine – Webs (!K7)
When Saints Go Machine – Infinity Killer (!K7)
Tartelet Records is a label based in Copenhagen, Denmark, originally run by Emil Margetli Nyholm & Frederik Bille Brahe, and it's there that Kenton Slash Demon developed their unique sound. Over the years, Tartelet has released some killer music from artists such as Brandt Brauer Frick, Max Graef and Glenn Astro, so they're definitely worth a look. Boiler Room recently ran a label focus feature, so click the image below to check out Glenn Astro and the shy and retiring 'Muff Deep' in the mix. NB: The stream seems to be playing up, but the download works just fine!
Axel Boman is a Swedish electronic music producer from Sweden, who did a couple remixes of Kenton Slash Demon's 'Daemon' in 2010. Both were sparse, morphing, and absolutely captivating to listen to, and for me, it's Axel's more experimental work that is most exciting. Recent remixes for John Talabot and Maribou State are worth a look, as is his original composition Nokturn forthcoming on DJ Koze's excellent Pampa Records label. Below is an excellent video which gives a nice insight into the mind of the Studio Barnhus head-honcho, courtesy of Electronic Beats.
Dark Matters are a video collective who collaborated with Kenton Slash Demon on the Schwarzschild Trilogy of EPs, and in Episode 2 Silas references the fact that both the graphic designers and videographers on the project shaped the direction of the music across the EPs.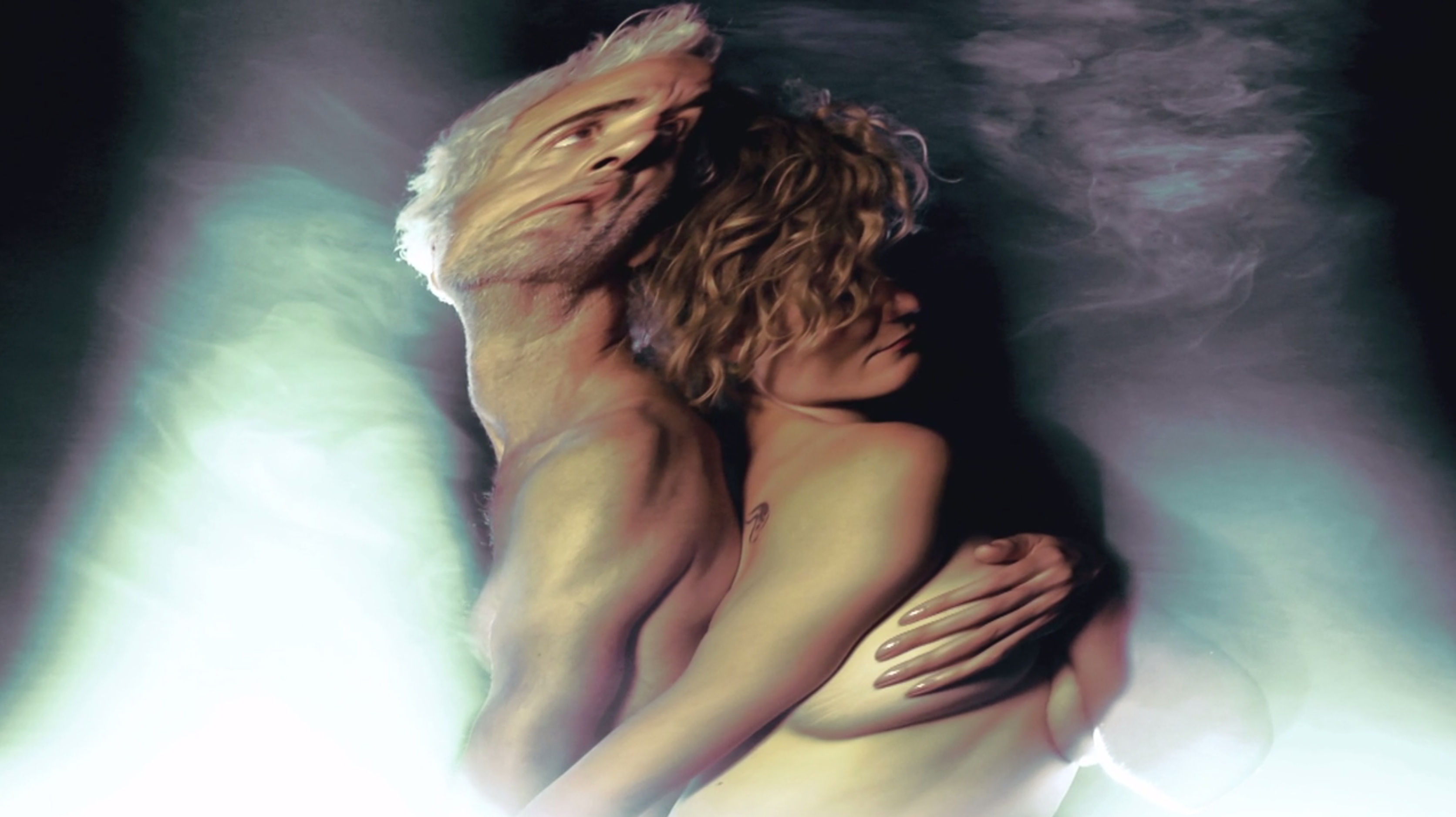 Dark Matters have continued to work with Kenton Slash Demon, as well as other Danish musician such as Den Sorte Skole and Trentemoller in recent years, and one of the many interesting things about the colelctive is that much of their work focuses on light projection and installations, so often what looks computer generated imagery is in fact real.
Steve Reich
Kenton Slash Demon learned from the sampling techniques of various producers before them; Daft Punk's use of the finest samples, J Dilla and Madlib's rejection of conventional wisdom regarding tempo, and the techno approach… slowly modulating and modifying a sample as it loops. This final technique was championed by Steve Reich who was playing with samples as long ago as the 1960s! He then applied similar ideas to live instrumental, playing with  slipping time signatures, where the players slowly modulate in and out of time with each other, creating all kinds of interesting rhythms and counter-rhythms.
"if you were to subtract Steve Reich from the total sum of today's musical culture, I think you'd notice more of a difference than if you took away any other single figure."

— Tom Service, The Guardian
He's arguably, one of the most significant musicians of the 21st Century. If you're new to Steve's work, check this nice guide to his discography in The Guardian, and if you want to see more, below is an interesting documentary on him from 1987.
Kenton Slash Demon mentioned that for their first EP on Tartelet Records in 2009, they were heavily influenced by the percussive sounds of UK label Dubsided. Dubsided was run by producer Dave Taylor who released music under the aliases of Switch and Solid Groove. Dubsided was massively influential at the time, arguably bringing the fun back into house music, with Switch and friends being responsible for coining the tongue-in-cheek sub-genre of  'fidget house'. The label released music from Jesse Rose, Sinden, Herve, Trevor Loveys and early Duke Dumont.
Below is an interview from 2008, as Switch had just completed producing MIA's album, and was currently working with an at-the-time unknown Santogold (later Santigold).
When Saints Go Machine
Kenton Slash Demon joined forces with Simon Muschinsky and Nikolaj Manuel Vonsild to create an electro-pop band called When Saints Go Machine in 2007. Their last album 'Infinity Pool' has touches of Tears For Fears and Kanye's 808s & Heartbreaks, and features a nice cameo from Run The Jewels' Killer Mike.
Below is their performance of 'Slave To The Take In Your Heaven', at their local Roskilde Festival in 2013… Playing the main dance tent was a triumphant homecoming of sorts for When Saints Go Machine, as Roskilde had played a significant role in their own musical development over the years.