Hi, I'm Dave O'Donnell.
I'm a London-based f
reelance producer / exec producer with 10+ years of audio expertise working across radio, podcast and 
voice projects for The Guardian and Google, BBC, The Telegraph, WeTransfer, Worldwide FM and more.
This is where I share the work I do as Sound Motives Studio, and is home to the Sound Motives podcast.
Sound Motives Studio
Sound Motives Podcast
The Sound Motives Podcast is an audio documentary series about creativity and discovery.
Musicians and producers discuss their influences and inspirations within music and beyond, exploring where music meets culture.
No Results Found
The page you requested could not be found. Try refining your search, or use the navigation above to locate the post.
Sound Motives Studio Blog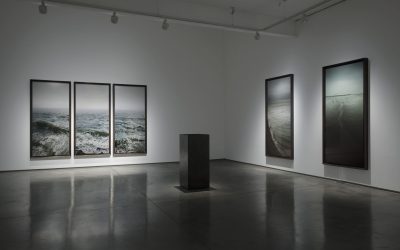 A few weeks back, researching people for Strrr TV, I was reminded of the photographer Nadav Kander. I first came across his work when a former girlfriend brought me to see his show 'Yangtze, The Long River' back in 2010. By chance, early this year I walked by Flowers...
read more