We launched our second project at The Guardian Voice Lab this week!
It's a flash briefing that combined human and synthetic voice, which was a lot of fun work on. Working with SSML was a new experience for me, and although working in code was daunting initially, it's incredibly satisfying to work on something that programmatically builds itself every day.
Give it a try.
Hey Google, speak to Guardian Briefing.
For more information on the project, check Jeremy's blog announcement.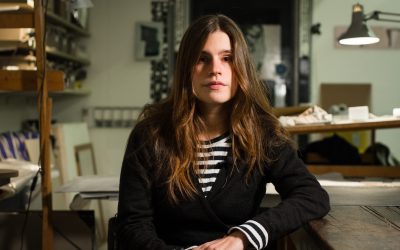 Back in February I headed down to Bermondsey to shoot another episode of Strrr TV with french illustrator Marie Jacotey. Check the episode here! Marie Jacotey is a London-based, French artist, whose work has established her as an enduring and charming presence on the...