A few weeks back I came across the work of Taz Tron Delix, a London-based director. His work with JD. Reid, Novelist and Oscar #Worldpeace is great. He's got a piece for Adidas out right now as well.
Having researched his stuff, I then bumped into him in the pub the following week. Small world.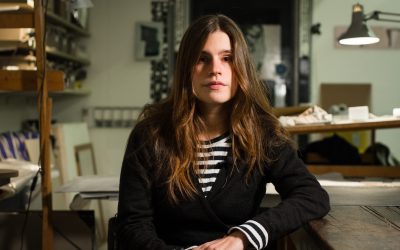 Back in February I headed down to Bermondsey to shoot another episode of Strrr TV with french illustrator Marie Jacotey. Check the episode here! Marie Jacotey is a London-based, French artist, whose work has established her as an enduring and charming presence on the...
read more